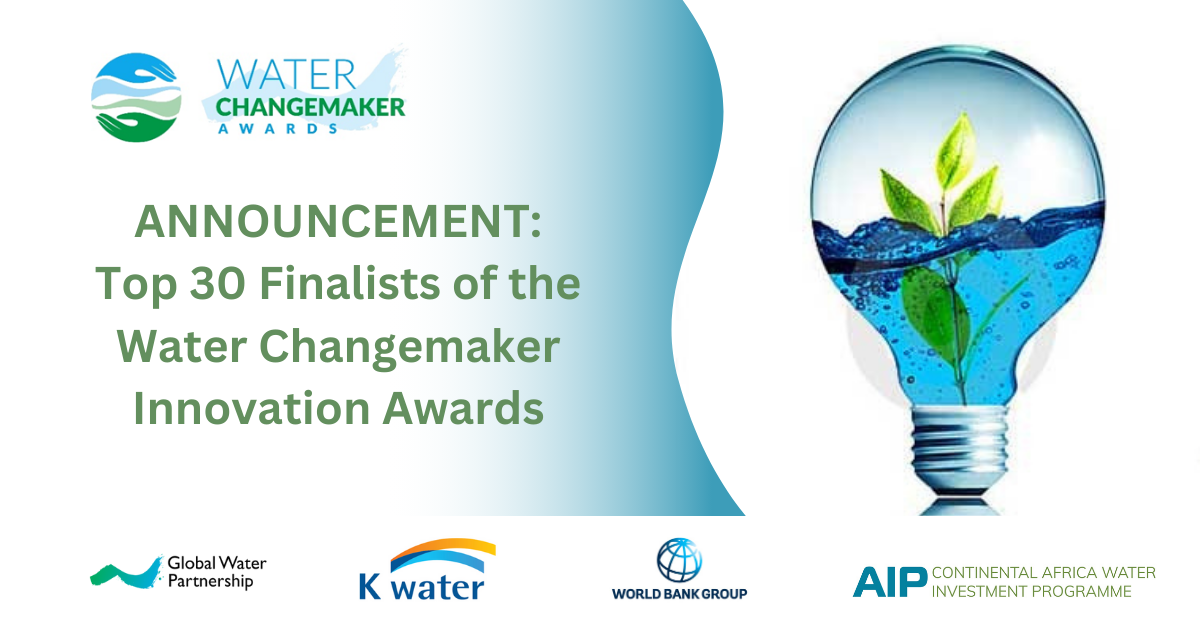 The Water Changemaker Innovation Awards 2023 is proud to announce the top 30 finalists selected from a pool of innovative and impactful projects dedicated to addressing water-related challenges worldwide. The finalists will be announced during a hybrid event held on the sidelines of the ongoing United Nations General Assembly in New York on Friday, 22 September 2023.
When: 22 September, 14:00 – 15:15 CET
Register (Zoom): https://gwp-org.zoom.us/j/81747739049?pwd=xh0ufUVjfV8bfOGzIVYE72oFrBIn79.1

The Water Changemaker Innovation Awards 2023 was launched on 6 July 2023, in Songsan, South Korea, during the International Asia Water Week, the largest gathering on water in Asia. The Global Water Changemakers Award is a global initiative that aims to recognise high-level commitment and leadership for climate resilient water investments and showcase the most promising climate resilient innovations with the greatest potential for scale, replication, and further investment to support a water-secure world.
During the event on 22 September, the Water Changemaker Innovation Awards will:
Officially announce the top 30 Finalists
Showcase the innovative initiatives undertaken by these top 30 Finalists, aimed at strengthening climate resilience in the water sector.
Present the Vision Statement outlining the goals and the roadmap for the 2023 Changemakers event during COP 28 in Dubai, United Arab Emirates, focused on global water changemakers.