Due to numerous requests received from applicants, convenors of the Water Changemaker Innovation Awards 2023 have extended the application period by additional two weeks. The new deadline is Thursday, August 31, 2023 (11:59 CET).
The Water Changemaker Awards is a global initiative that recognizes high-level commitment and leadership for climate-resilient water investments and showcases investment-ready climate-resilient innovations with the greatest potential for scale and replication to support a water-secure world. The awards are convened by the World Bank Group, Korean Water Resources Corporation (K-water), Global Water Partnership and the Continental Africa Water Investment Programme (AIP).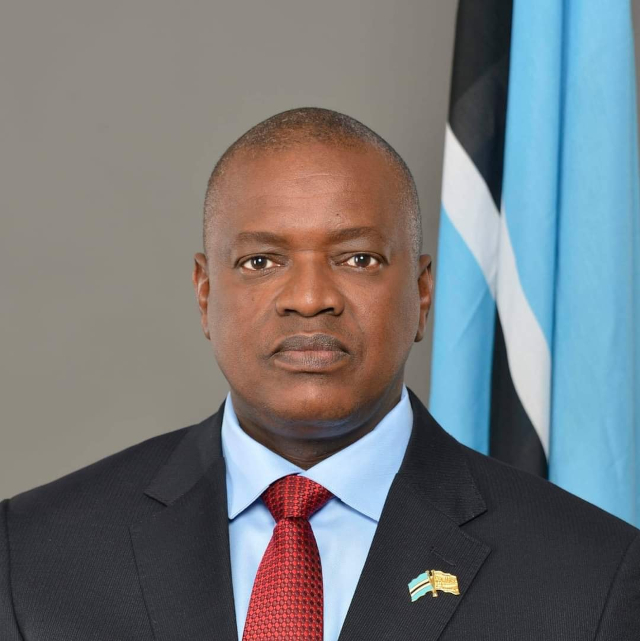 H.E Dr. Mokgweetsi Masisi, President of Botswana is the Chair of the Water Changemaker Awards
"The entries received so far have a global representation, focusing on climate-resilient solutions to water challenges. Innovators are encouraged to utilize this extended period to submit entries that would help in improving water quality and water quality monitoring, water access, water sector efficiency, and building a climate-resilient water sector among others," explained Mr. Alex Simalabwi – Executive Secretary (GWPSA-Africa) and GWP Global Head for Climate Resilience- host of Secretariat for the Water Changemaker Awards 2023
The Water Changemaker Innovation Awards 2023 were officially launched on July 6, 2023, during the kick-off of the largest gathering on water in Asia, the International Asian Water Week in Songsan, South Korea. The keynote address during the launch was delivered by Ban Ki-moon, the 8th Secretary General of the United Nations who said climate change was visible in water, citing floods, droughts, rising sea levels, and other weather events that devastate communities and ecosystems around the world. He called for an urgent action in the implementation of over 700 UN Water Conference 2023 commitments, aimed at driving transformation towards a climate-resilient water-secure world.
"Climate resilient innovations with potential for scale and replication can expedite our progress by providing governments with technologies and approaches that were not only previously unavailable, but that also have the potential to create sustainable jobs and improve livelihoods. It is my hope that the Water Changemaker Awards will bring the best of these innovations to light and link them with new finance sources to enable them to scale," he said
Entities are eligible to enter the Water Changemaker Innovation Awards if they have been operating for at least one year and are seeking to scale up their business model. Innovative initiatives should be about a business model involving water which has contributed to building resilience to climate change.
Winners of the Water Changemaker Innovation Awards 2023 will receive technical assistance to upscale, and the opportunity to present their business and investment case to investors and receive seed funding to upscale their innovation.
The announcement of top 30 shortlisted applicants will be done in September at UN SDG Summit, UN General Assembly (UNGA) New York, USA. In November, the top 30 will attend a bootcamp before the winners are announced during COP28 in Dubai, United Arab Emirates in December.
The Water Changemaker Awards include:
Presidential Global Water Changemaker Award – for demonstrated leadership and commitment
Innovation Water Changemaker Award – for the most promising climate innovations
Youth Water Changemaker Award – for demonstrating commitment to social change.
The recipients of the Presidential Global Changemaker Award are identified by the Water Changemaker Awards jury and awarded at a global UN event.
The recipients of the Water Changemaker Innovation Award are identified through a global competition while the recipients of the Youth Water Changemaker Awards are identified through independently managed competitions at regional level by GWP regions, as well as by WMO and the Water Youth Network at global level for integrated drought and flood management.
Several venture capitals have partnered the Water Changemaker Innovation Award. These are:
KAIST Ventures
K Fund
Africa Renaissance Partners
HIMAngel (that is Khaled Ismail)
Yonsei University
German Kazakh University
Saudi Water Partnership
WBCSD
Ambo venture
Other partners include:
Water Youth Network
South South North
Alliance for Water Stewardship (AWS)
WWF
Water Integrity Network
International Secretariat for Water
Alliance for Global Water Adaptation (AGWA)